November 16, 2020

International Education Week November 16-20, 2020 is an opportunity to celebrate the benefits of international education and exchange worldwide.
International Education Week is a joint initiative of the U.S. Department of State and the U.S. Department of Education with the goal to promote programs that prepare Americans for a global environment and attract future leaders from abroad to study, learn, and exchange experiences. Current immigration policies and regulations seem to be the antithesis to this initiative.
We are hopeful that this initiative will be fully embraced and followed through under a new administration. And we remain steadfast and endeavor to keep international education as the hallmark of U.S. higher education. We look to a brighter future for U.S. international education programs.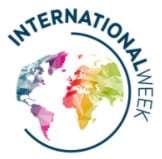 Please take this time to share the importance and benefits of international education in the U.S. and continue to learn from each other's experiences.
The Academic Credentials Evaluation Institute, Inc. (ACEI), was founded in 1994 and is based in Los Angeles, CA, USA.  ACEI is a full-service company providing complete and integrated services in the areas of international education research, credential evaluation, and translation. ACEI's Global Consulting Group®, offers expertise in the following specialties: Media and Branding, Global Pathways, and Diversity, Equity and Inclusion (DEI) to interested institutions and organizations around the globe. www.acei-global.org