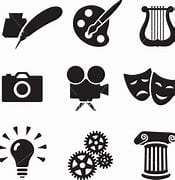 Written by Jack Cheng
Have I mentioned that for the last 20 years I've been teaching art history to adult students in the Dorchester neighborhood of Boston?
My class is part of a year-long, college-level undertaking called the Clemente Course in the Humanities, one of dozens given across the country. It's tuition-free for the students, and we provide books, and the space and time to talk about Picasso's Guernica, Shakespeare's The Tempest, MLK's Letter from Birmingham Jail, and Aristotle's Nicomachean Ethics, and then write about these works thoughtfully.
(We read and looked at works by women and POC, too, but this is just to give you the sense of the Great Books tradition that Clemente was based on from the founder's University of Chicago education. Columbia College graduates would recognize the reading lists, too.)
The best thing a student said about the course to me was (paraphrasing):
It's nice to talk to other adults about ideas and things that matter.
Another student, when I suggested she could take time off when diagnosed with a brain tumor, said:
No! These classes are the only time I don't think about my health, or about who's going to take care of my family. I need this time to think about books and art and writing instead of thinking about my problems.
(FYI, her tumor turned out to be benign, and she'd doing well.)
For about a decade of its existence, I was the Academic Director or co-director of the Boston-based Clemente Course and about five years ago, I got an unexpected request. A local filmmaker named James Rutenbeck wanted to document the class and show how a humanities education changed the lives of our students.
After weighing the pros and cons of disrupting our classroom versus letting more people know about the courses, and then meeting James and his co-producers and understanding the nature of their work, we allowed the cameras into the classroom. (Sort of, I wrote about the room that's on film for a blogpost on the CelementCourse.org  website.)
Five years later and the film is now finished. I've seen various cuts and edits over the years and they were all getting incrementally better and then James made a big decision and the film took a quantum leap in quality. He explains what he did in the film, but basically he realized, in the Black Lives Matter summer of 2020, that he, as a white man, couldn't hide behind the "objectivity" of filming other peoples' stories. And that choice made a big difference in how the story was told, and how much more satisfying the move has become.
The film, "A Reckoning in Boson" is having its New England premier with the Independent Film Festival Boston on May 7 and if you are in the area, you can buy tickets to stream it here.
Boston Globe film critic Ty Burr writes that "A Reckoning":
is a Boston film of a kind that's never really been made or seen here before. In other words, an absolute must-see, especially for white audiences who think they know their hometown.
The film follows two of my favorite students and you get to know their ambitions and the challenges they face. There are parts that made me laugh, and arts that I get choked up about, and parts that make me cringe (i.e. the parts when I hear my own voice).
If you're not in New England, the film is rolling out to other festivals, as well as regional screenings as fund-raisers for Clemente Courses and other non-profits around the country. Go to the film's website to find out more about upcoming screenings, or contact the filmmakers to arrange a screening in your location.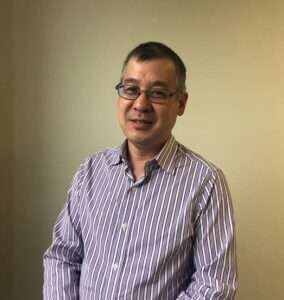 Jack Cheng teaches art history at the Clemente Course in the Humanities in Boston, works on archaeological digs in the Middle East, plays music with the Newton Family Singers, and writes copy for Crackerjack Communications. Find out more at https://jackchengphd.com/

The Academic Credentials Evaluation Institute, Inc. (ACEI), was founded in 1994 and is based in Los Angeles, CA, USA.  ACEI is a full-service company providing complete and integrated services in the areas of international education research, credential evaluation, and translation. ACEI's Global Consulting Group®, offers expertise in the following specialties: Media and Branding, Global Pathways, and Diversity, Equity and Inclusion (DEI) to interested institutions and organizations around the globe. www.acei-global.org