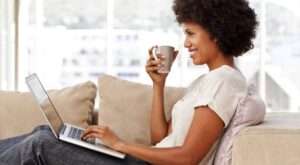 In February 2021, ACEI hosted a webinar on the future of international student recruitment. Our presenter was Dmitry Satsuk, Senior International Credential Consultant to ACEI, and Director of International Admissions at Manhattan College. For a complete recording of this webinar presentation, please click here
If you think of a worst-case scenario for the international admissions industry in the United States, the Fall 2020 semester would have to be the new gold standard. The impact of Covid-19 on our profession has been far larger than most of us could have imagined. Colleagues have been laid off in downsizing moves by financially strapped institutions, others have been furloughed for much of the summer, while many still face an uncertain future. This academic year is the most disrupted since World War II emptied college campuses. Barely a fraction of most college's incoming international student class was able to begin studies in person.
So, how do we rebound for the next recruitment cycle?
Current global data compiled by We Are Social and Hootsuite shows that for the first time, over half the world's population now uses social media on at least a monthly basis, 99% of which are doing so via mobile devices.  Moreover, this same report reveals that two-thirds of every man, woman, and child on the planet has a mobile phone. As a result, we are no longer simply a digital–first world, but a mobile–first one as well. Institutions that take a mobile approach to the recruitment of international students will be better positioned to excel in this challenging landscape.
There is good news to be found in all the discouraging numbers surrounding international student mobility in the present moment. According to the QS survey, only small percentages of prospective international students ultimately plan to study in a different country than the United States (9 percent) or abandon studying abroad altogether (7 percent). Many U.S. institutions also report that large numbers of their current international students have remained in the United States and intend to continue their studies.
Here is a recap of the strategies shared in our February 2021 webinar that will help you connect with prospective students and their parents:
Connect with a partner and invest in representatives abroad.
Engage the incoming class even if the defer or rake a "gap semester".
Shift from a recruitment model to a consultative approach, including one on one meetings.
Include the university community in the conversation – faculty, students, alumni, student life and career services staff.
Program more virtual events, including fairs, forums, and information sessions.
Collaborate with other admissions and recruitment staff at your school.
Consider multi-campus activities and partnerships with 3rd party providers.
Be optimistic! And look ahead for structural changes in the years to come.
Admissions and recruiting experts predict that many of the strategies detailed above—and in particular, the growing numbers and diversity of virtual programming offerings—will persist even after travel and in-person recruiting resume. The other question is how institutions will look at the broader strategy of internationalization as they face ongoing structural challenges in the years to come.
Many institutions have shifted from a recruitment model to a more consultative approach in recent months. Recruiters are holding more one-on-one meetings with prospective students, with advisers in the international student and scholar services (ISSS) office providing added support. Another key has been involving other members of the university community—faculty, current students, alumni, student life and career services staff, and more—in programming.
However, as normalcy resumes, international officers say that many parts of international enrollment will not. To me, it's hard to imagine recruitment looking the same anytime soon—a gymnasium packed full of people—even if we can travel. I can't imagine in a year going back to the way things were. We need to reimagine for the longer term. Because recruitment travel is so labor-intensive and detail-oriented, this is giving us the time to look at implementing more digital and virtual strategies. Maybe that means we'll come to a more balanced approach to in-person and virtual strategies and be in more places.
At the same time, as institutions rebuild aggressive recruiting efforts with tight budgets, they will likely need to focus on areas with proven student demand. We're looking for ways to diversify international student bodies on our campuses, and that's going to remain an important long-term goal. But now we're looking at managing risk. There needs to be greater reflection as we come out of this time. How enrollment will bounce back and from what markets is a very unpredictable thing right now.
The other question is how institutions will look at the broader strategy of internationalization as they face ongoing structural challenges in the years to come. Even before COVID, there were discussions about seeing international students as more than a way to balance the books. As international officers and staff advocate for broader internationalization on campus and connect their programs with their institutions' mission statements and strategic goals.
International office leaders will remain at the heart of this work, and as they work to keep students coming to their campuses, they can reinforce a simple message. We need to remain student-centered in our recruitment processes. International students are not numbers—they're fleshed-out human beings with aspirations and worries.
If you need our assistance in developing a new recruitment model for you, please contact ACEI's Global Consulting Group at info@acei-global-consulting.org.
Dmitry Satsuk has been active in the field of International Admissions and Enrollment Management for twenty years, focusing on international student enrollment and retention, and foreign credential evaluations. Dmitry is a versatile, innovative, and results-driven professional with a track record of exceeding the enrollment goals. Committed to diversity, equity, and inclusion in higher education. He currently works at Manhattan College as Director of International Admissions, and is a member of ACEI's Global Consulting Team as a Senior International Credential Evaluator.

The Academic Credentials Evaluation Institute, Inc. (ACEI), was founded in 1994 and is based in Los Angeles, CA, USA.  ACEI is a full-service company providing complete and integrated services in the areas of international education research, credential evaluation, and translation. ACEI's Global Consulting Group®, offers expertise in the following specialties: Media and Branding, Global Pathways, and Diversity, Equity and Inclusion (DEI) to interested institutions and organizations around the globe. www.acei-global.org